Travel Tools Collection【11月6日発売】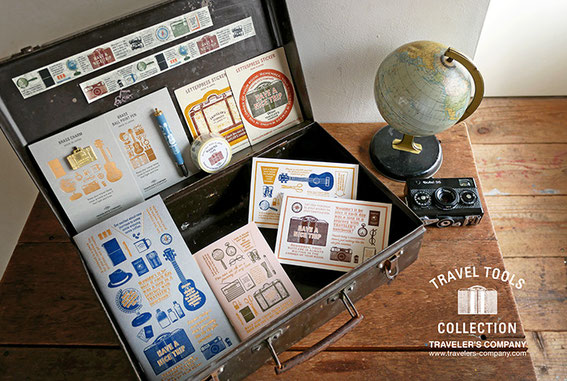 旅の道具にをテーマにしたノートとそのカスタマイズアイテム、Travel Tools コレクションがトラベラーズファクトリーに登場します。
Travel Tools コレクションは、トラベラーズノートのように旅の道具を日々の暮らしの中に持ち込むことで、旅するように毎日を過ごしてほしいとの想いでデザイン。紙ならでは加工や質感、真鍮の素材感などにこだわり、デザインフィル流山工場をはじめ、東京近郊のプレス工場など、すべて日本の工場で生産しています。
リフィルはレギュラーサイズとパスポートサイズの2種類をご用意。活版印刷と金箔で旅の道具とメッセージを表現しています。活版ならではのかすれや窪みにゴールドの箔が相まって、独特の味わいを感じる表紙になっています。ブルーグレイに塗装したボディーに旅の道具をシルク印刷で表現したブラスボールペンに、無垢の真鍮をトランクの形に抜き刻印したブラスチャーム、ノートなどのカスタマイズにおすすめのマスキングテープ、さらに活版印刷ならではの風合いが魅力のステッカーとカードをラインアップ。
2020年の旅を共に過ごすトラベラーズノートのカスタマイズにはもちろん、カードにメッセージを添えてクリスマスなどのギフトにもおすすめです。
【発売日】
11月6日(水):トラベラーズファクトリー中目黒、ステーション、エアポート
11月6日(水)11時より トラベラーズファクトリーオンラインショップ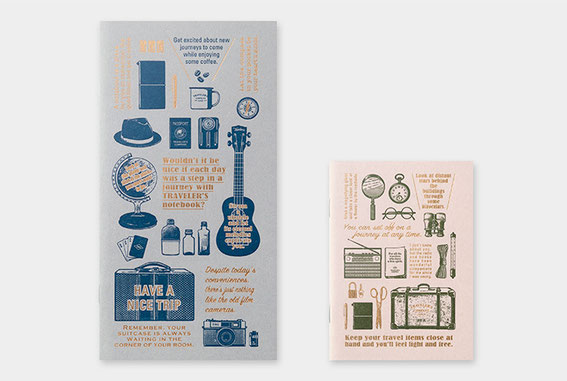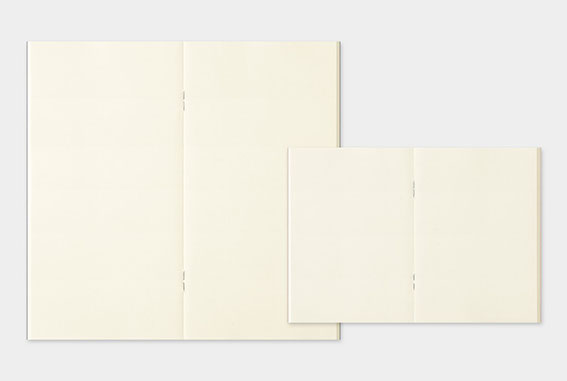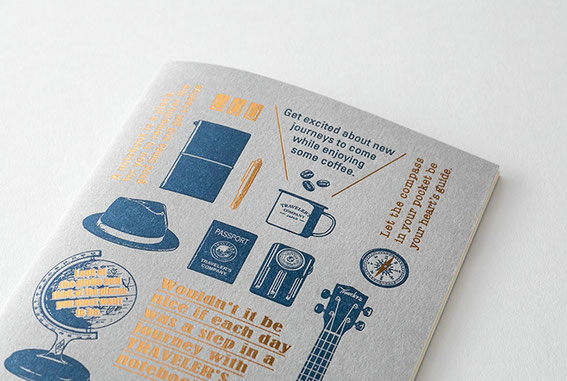 トラベラーズノート リフィル Travel Tools
トラベラーズノート パスポートサイズ リフィル Travel Tools
トラベラーズが考える旅の道具とメッセージを、活版印刷とゴールドの箔押で表現したトラベラーズノート リフィルです。紙加工ならではそれぞれの質感の違いとハーモニーをお楽しみいただけます。2020年を共に過ごすノートリフィルにぜひ。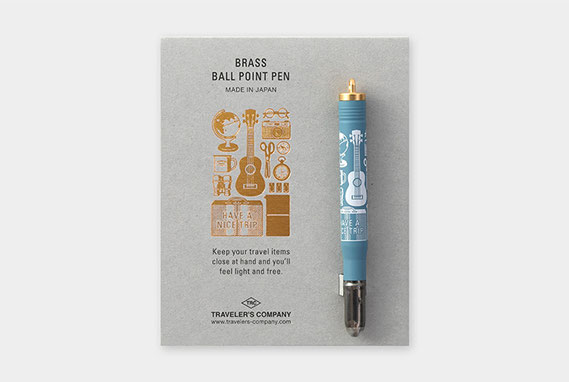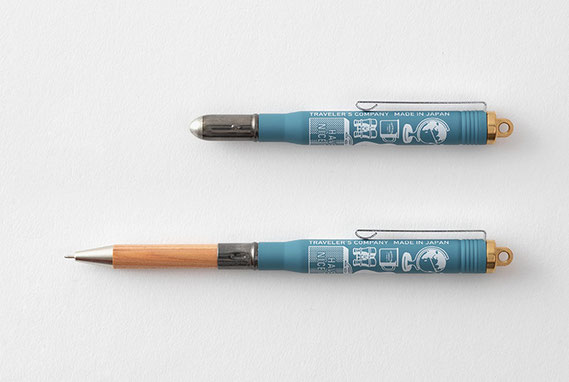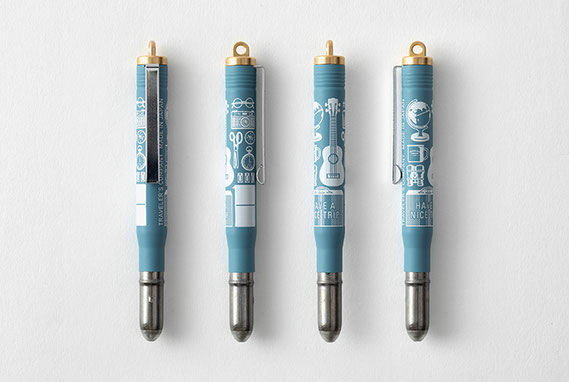 ブラスボールペン Travel Tools
マットな質感のブルーグレイのボディーに、旅の道具をシルク印刷でプリント。ポケットに入るコンパクトなサイズのボールペンです。旅にはもちろん、日常使いのペンとしてもおすすめです。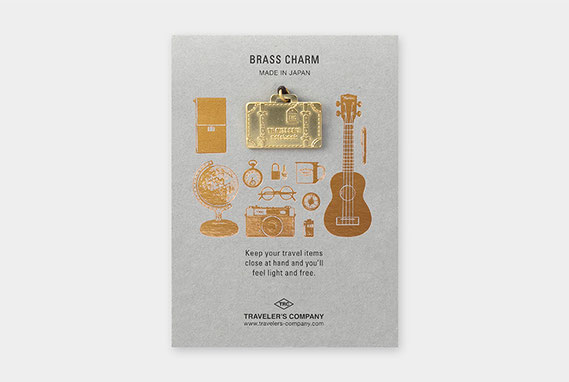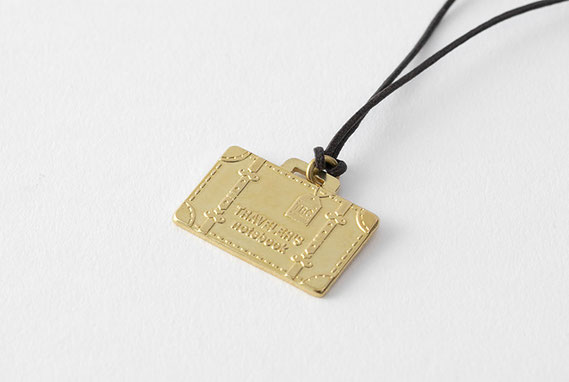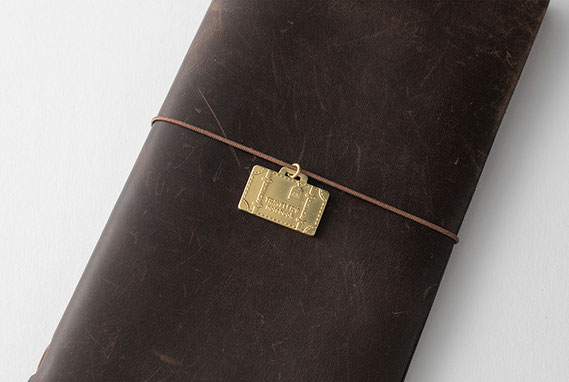 ブラスチャーム Travel Tools
東京近郊のプレス工場で経験豊富な職人によって作られたブラスチャームです。無垢の真鍮製なので使うほどに真鍮の色が深まり、愛着がわいてきます。トランクがあればいつでも旅立てる。トラベラーズノートのゴムに付けて、そんな気分を日々の生活の中で感じてください。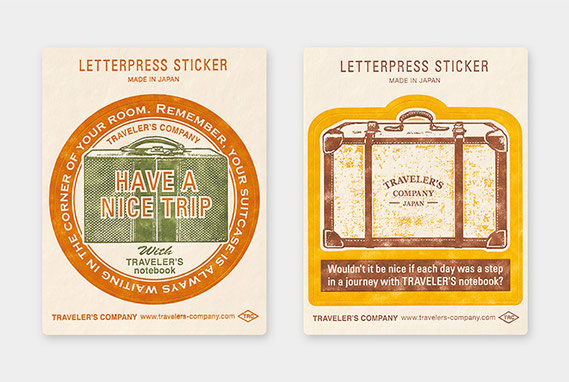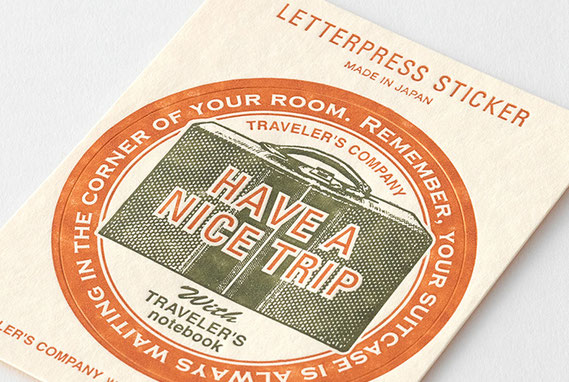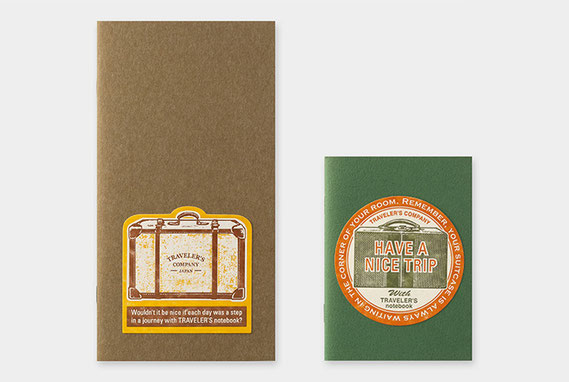 活版ステッカー Travel Tools 赤
活版ステッカー Travel Tools 黄色
風合いのある紙に昔ながらの活版印刷機で印刷したステッカーです。活版ならではの窪みやかすれなどの独特の風合いが魅力。ノートの表紙やPC、スーツケースなどお気に入りの道具に貼ってカスタマイズしてください。紙製なので時を経るごとに色あせたり、かすれたりしますが、それもまた紙ならではの魅力として楽しんでいただければ嬉しいです。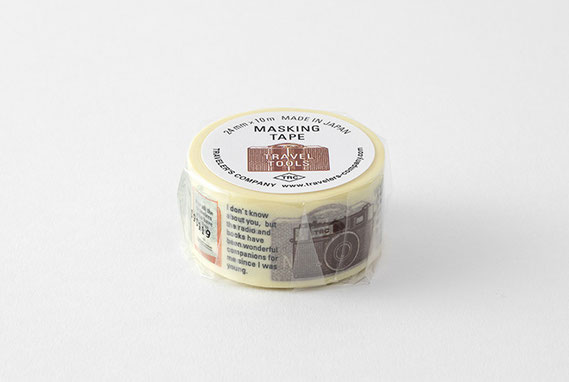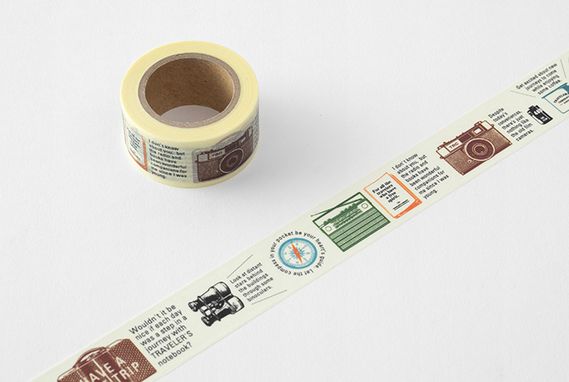 マスキングテープ 24mmx10m Travel Tools
ラジオやコンパス、双眼鏡などの旅の道具と、それらの道具にまつわるメッセージをデザインしたマスキングテープです。日々の道具に貼ってカスタマイズすれば、毎日の暮らしのなかに旅の気分をもたらしてくれるはずです。品質に定評のあるカモ井加工紙株式会社製です。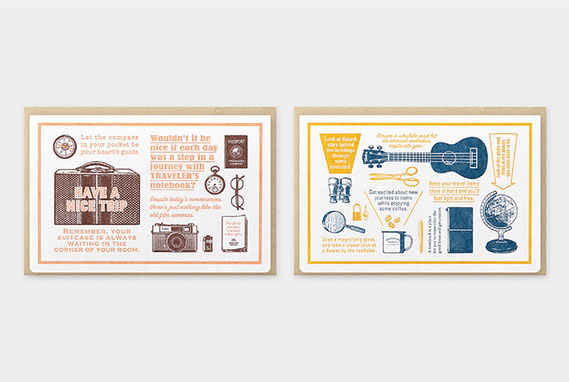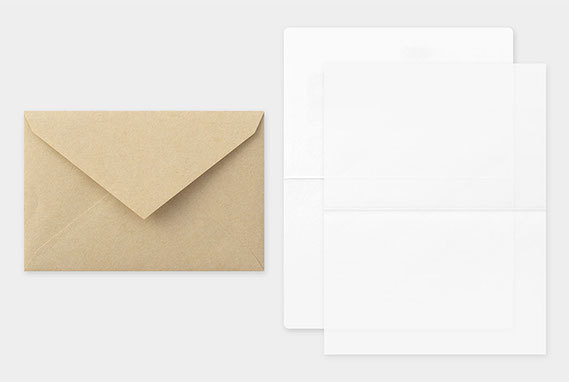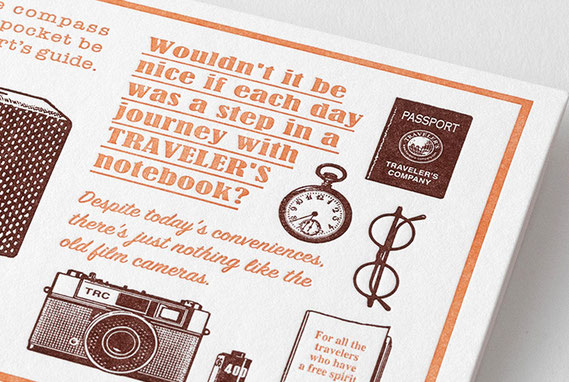 活版カード Travel Tools 茶
活版カード Travel Tools 青
新しい旅に出ようとする人へ、新しい何かをはじめる人へ、旅を夢見る人へ、旅を愛する人へ、愛する旅人へ、旅人から愛する人へ、あなたのメッセージを添えてカードを送ってみてはいかがでしょうか。こちらのカードをTravel Tools コレクションに添えて、クリスマスのギフトにするのもおすすめです。
地球儀を見て、自分の居場所を想像する。
Look at the globe and think of the places you most want to be.
ポケットの中にあるコンパスは心の道しるべ。
Let the compass in your pocket be your heart's guide.
便利とは言えないけれど、フィルムカメラが好き。
Despite today's conveniences, there's just nothing like the old film cameras.
コーヒーは旅気分をもたらしてくれる。
Get excited about new journeys to come while enjoying some coffee.
道端に咲く草花をルーペで覗いてみよう。
Grab a magnifying glass and take a closer look at a flower by the roadside.
ビルの向こうのかすかに光る星空を双眼鏡で眺めよう。
Look at distant stars behind the buildings through some binoculars.
ラジオと本は、少年時代からいつも寄りそう良き友だった。
I don't know about you, but the radio and books have been wonderful companions for me since I was young.
ウクレレをつま弾けば、無限のメロディーが生まれる。
Strum a ukulele and let its eternal melodies captivate you.
ノートは記憶を呼び起こし、創造力を与えてくれる。
A notebook is a place for you to remember the good times and get creative.
トランクは部屋の片隅に置かれ、いつでも取り出せる。いつでも旅立てる。
Remember, your suitcase is always waiting in the corner of your room. You can set off on a journey at any time.
旅の道具とともに暮らせば、毎日が自由で軽快になる。
Keep your travel items close at hand and you'll feel light and free.
トラベラーズノートとともに旅するように毎日を過ごせたら素敵じゃないか。
Wouldn't it be nice if each day was a step in a journey with TRAVELER'S notebook?