ABOUT US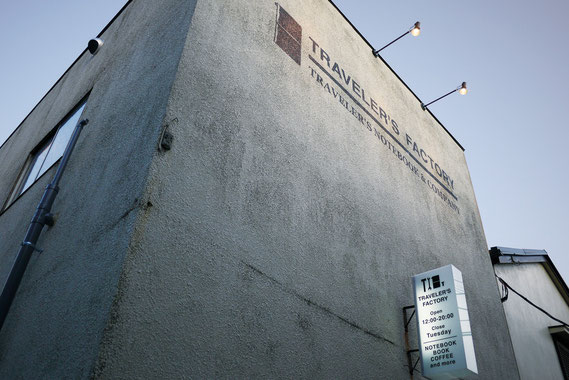 TRAVELER'S notebook was born in Japan in March 2006.

This notebook has led us to a new world and has let us meet various people and things since then.

TRAVELER'S notebook has a mysterious power. Customizing this notebook in your own way makes you feel like starting something new to write in it or go traveling to an unknown world. We have spent days feeling the mysterious power ourselves.

It changed greatly the ways of our jobs such as manufacturing and designing. Only one notebook may influence people's mind and life. This thought made us believe in unlimited possibilities in our job.

Besides, meeting the supporter was also a key to a bigger world. Talking with such people has stimulated us and gave us a lot of wisdom and courage.

We want to create space to pursue more deeply the world of "TRAVELER'S notebook & company" as well as the place to meet more people. Moreover, we hope to create new communication and articles sharing the real scene. That is our aim to found TRAVELER'S FACTORY.

TRAVELER'S FACTORY is located at a back alley in Nakameguro.

It was an old small building used as a paper processing factory in the time called highly developing period in Japan. The rugged exterior without any decoration shows commanding self-assertion. The bare walls and floors have been changed to artistic after a long time use. The atmosphere of the factory stimulates creativity just like TRAVELER'S notebook does, and makes us think of a new travel. When we met this building, "TRAVELER'S FACTORY" turned to a reality from imagination world.

TRAVELER'S FACTORY displays TRAVELER'S notebook and other stationery having a theme of tools to spend days just like travel. Original products, articles selected from all over the world  and books for travel are also on sale. There are also parts and kits to customize them on your own way.

This FACTORY has space to customize them and a place to see books and notebooks having coffee. We are planning various events, too. 

Be sure to visit TRAVELER'S FACTORY.